THE ULTIMATE LUXURY: 5 WATERFRONT PROPERTIES IN SYDNEY THAT WILL MAKE YOUR JAW DROP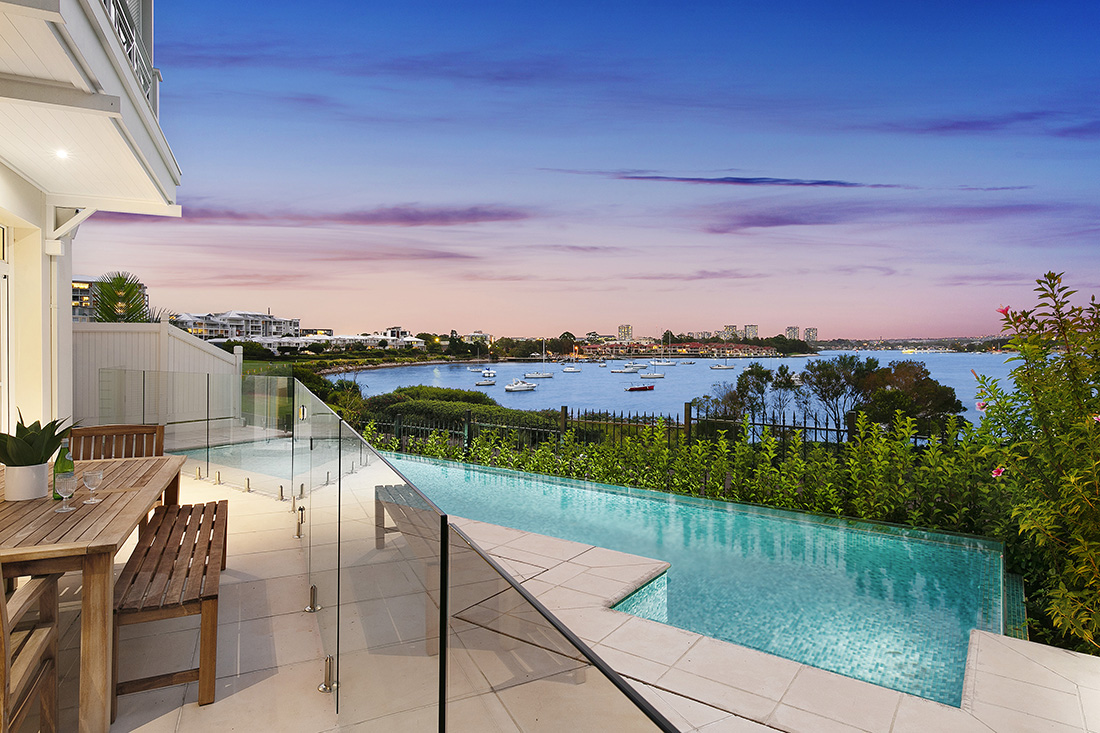 The Ultimate Luxury: 5 Waterfront Properties in Sydney That Will Make Your Jaw Drop
Waterfront homes have forever been coveted estates, and their charm has only increased with time. But the exquisite properties are equally elusive. We need to understand what exactly makes waterfront such a desirable property and where we can find the best one in Sydney.
The Charm of Waterfront Homes
The view of water every morning from your home is something that has always attracted people. Waterfront homes have an aesthetically pleasing design that makes them one of the most desirable real estate properties. But apart from just the location perks, waterfront homes also have a great positive impact on our minds and help in releasing stress. In the busy lifestyles we have, a home that can relax our mind seems like too good of an opportunity to miss. So it shouldn't be a surprise that now, more than ever, waterfront homes are one of the most popular spots people would want to live. River, lake or sea; the presence of water exhumes similar magic all along.
Retain Your Investment Value
Being able to look out and see the water is one of the most desired feature of any dream home. For that exact reason, waterfront homes are some of the best types of properties that retain their value regardless of what happens in the market, presenting themselves as great real estate investments.
Jaw-Dropping Waterfront Properties in Sydney
Once the charm of waterfront homes has piqued everyone's interest, the natural question is to find these coveted estates. Here we bring 5 of the most elegant and elite waterfront properties in Sydney:
The perfect amalgamation of nature and modernity, this property gives a sight to behold. Each morning will greet you with a magnificent view of the vast waters. The property itself is spread over three levels, providing a layout to define luxury. Going beyond the necessities, the property features swimming pools, spa, sauna, high-end kitchen, auto double garage, and home theatre. The property is secluded and gives a peaceful aura. Yet, it is not far from civilization, being only 10kms away from Sydney's CBD. In simpler words, it is all you could ask for in a waterfront paradise.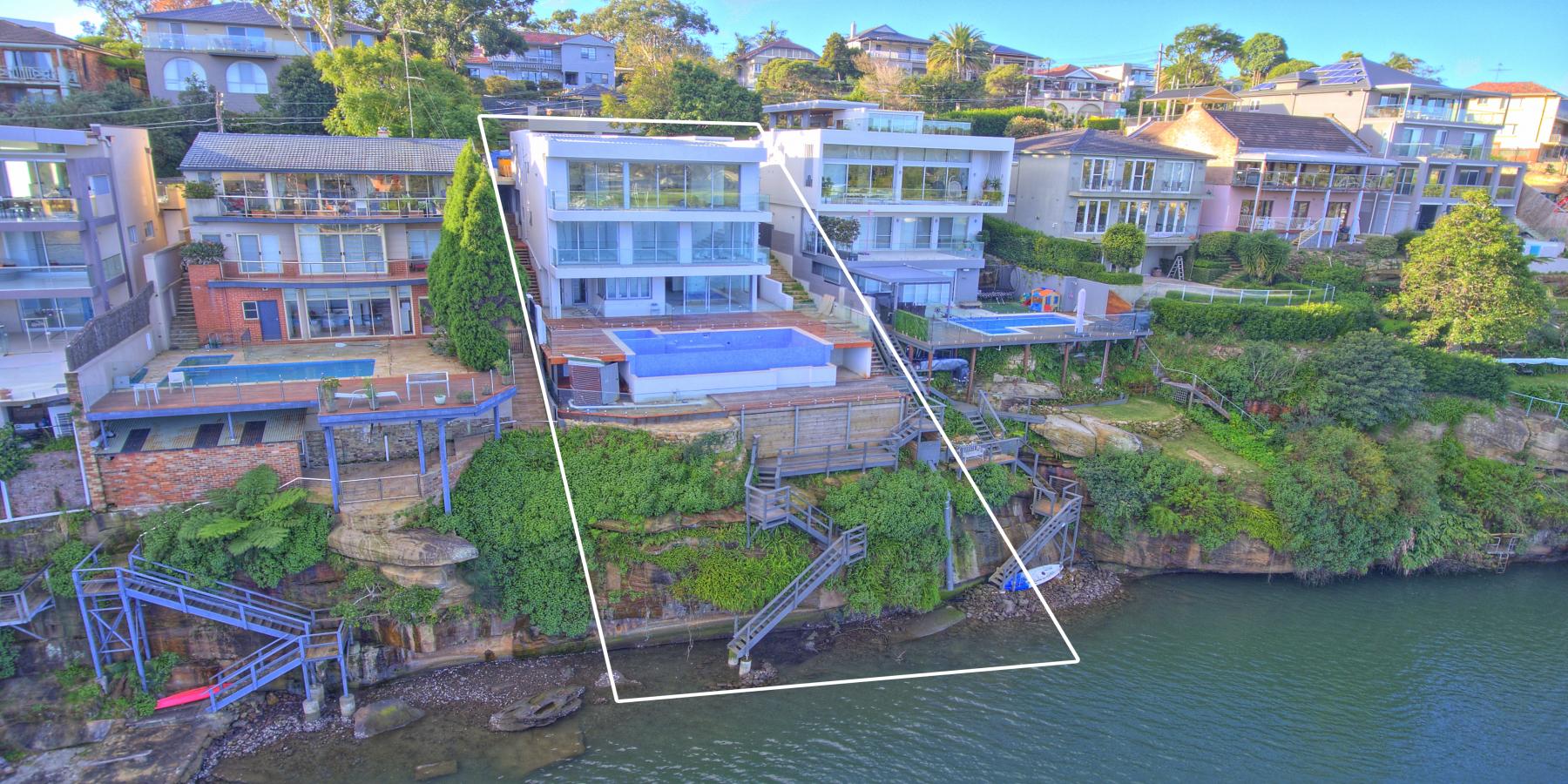 True luxury demands space and this property have all the space you would need. This expansive property looks over the shining harbour, shimmering with lights and bustling with activities. The secluded home gives you an overview of marine civilization while staying far from it. The property itself is built upon state-of-the-art design inspirations. A large open space exists to not just view the waters but also vast greenery surrounding the property. A classic architecture kitchen awaits you with all the modern equipment. The property also offers luxury bathrooms, a fireplace, and a Sea-viewing swimming pool. Despite being a world in its own, the property is merely 15 minutes away from Trinity College.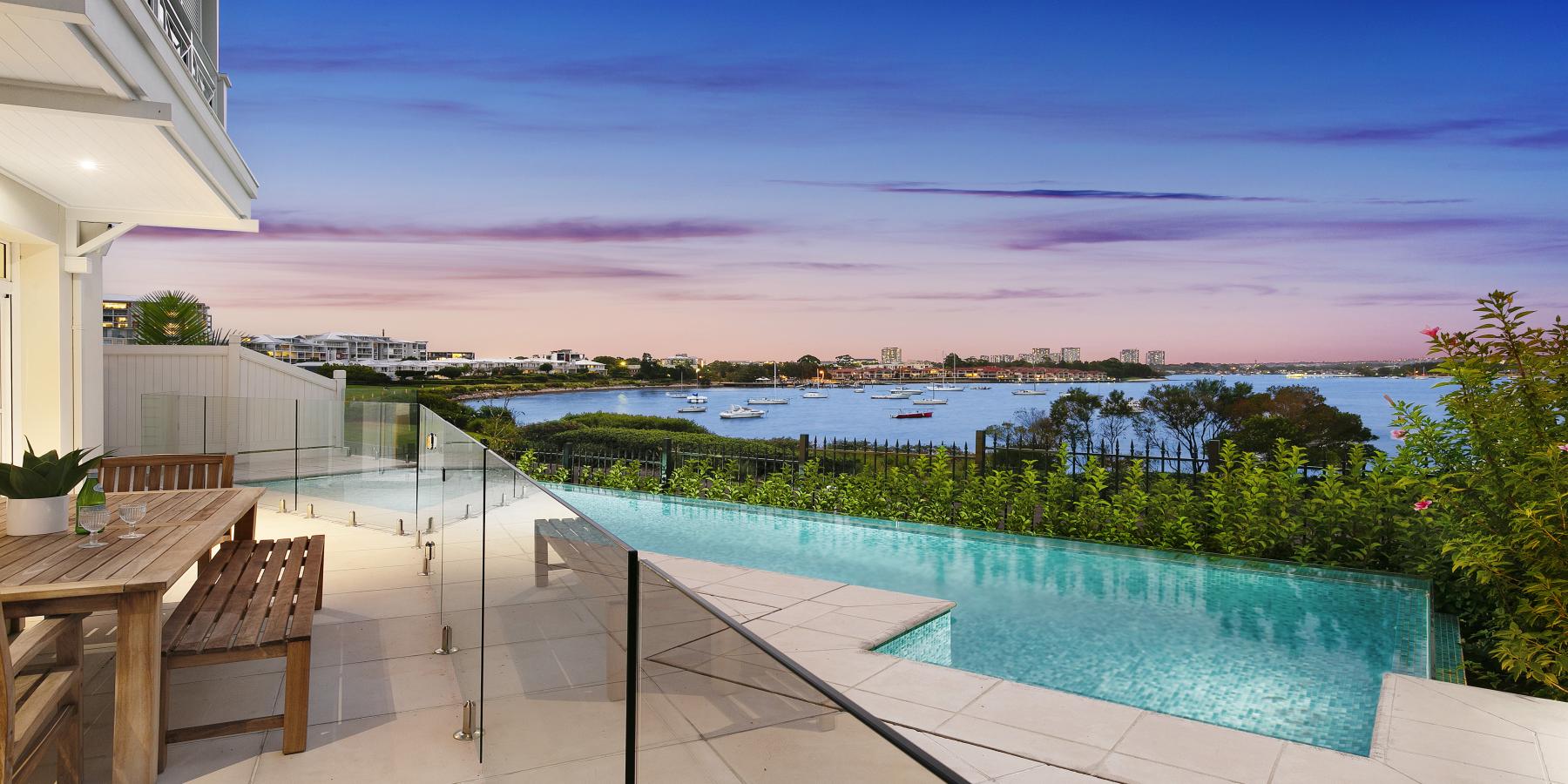 A palace on the waterfront seems like a dream-come-true, but it is exactly what this property promises. Spread over an expansive 1152 sqm, the property offers a waterfront view like no other. Beyond the sparkling waters, there is also a deep-water jetty, mooring poles and boats to get closer to the marine life. The property itself is designed to have the exotic waterfront view accessible from every room. The entire structure is built to provide a luxurious and comfortable respite to families. The three-level property combines sophisticated living spaces and aesthetically-pleasing open venues. Here are alfresco terraces, swimming pools, gourmet kitchen, and poolside patio. From rest to entertainment, this property promises to take complete care of its residents.
To see true magnificence, one must visit the Shire. The 1568 sqm property is built upon a total land of 2300 sqm, thus literally being a world apart from everything else. This epitome of luxury stands on the stunning view of the grand Georges River. Located at the very end of Kangaroo Point, the structure basks in the glory of everything the waters have to offer. This includes on-site boating, permanent jetty, pontoons, and boat slipway. The property itself maximizes comfort by providing everything necessary to live the best life. Luxurious living spaces offer attractions like a sauna, wine cellar, dining areas, and double bedrooms. The outdoor experience consists of an alfresco terrace, panoramic view of the waterfront, swimming pool and poolside patio. The property is just 15 minutes away from Danebank Hurstville.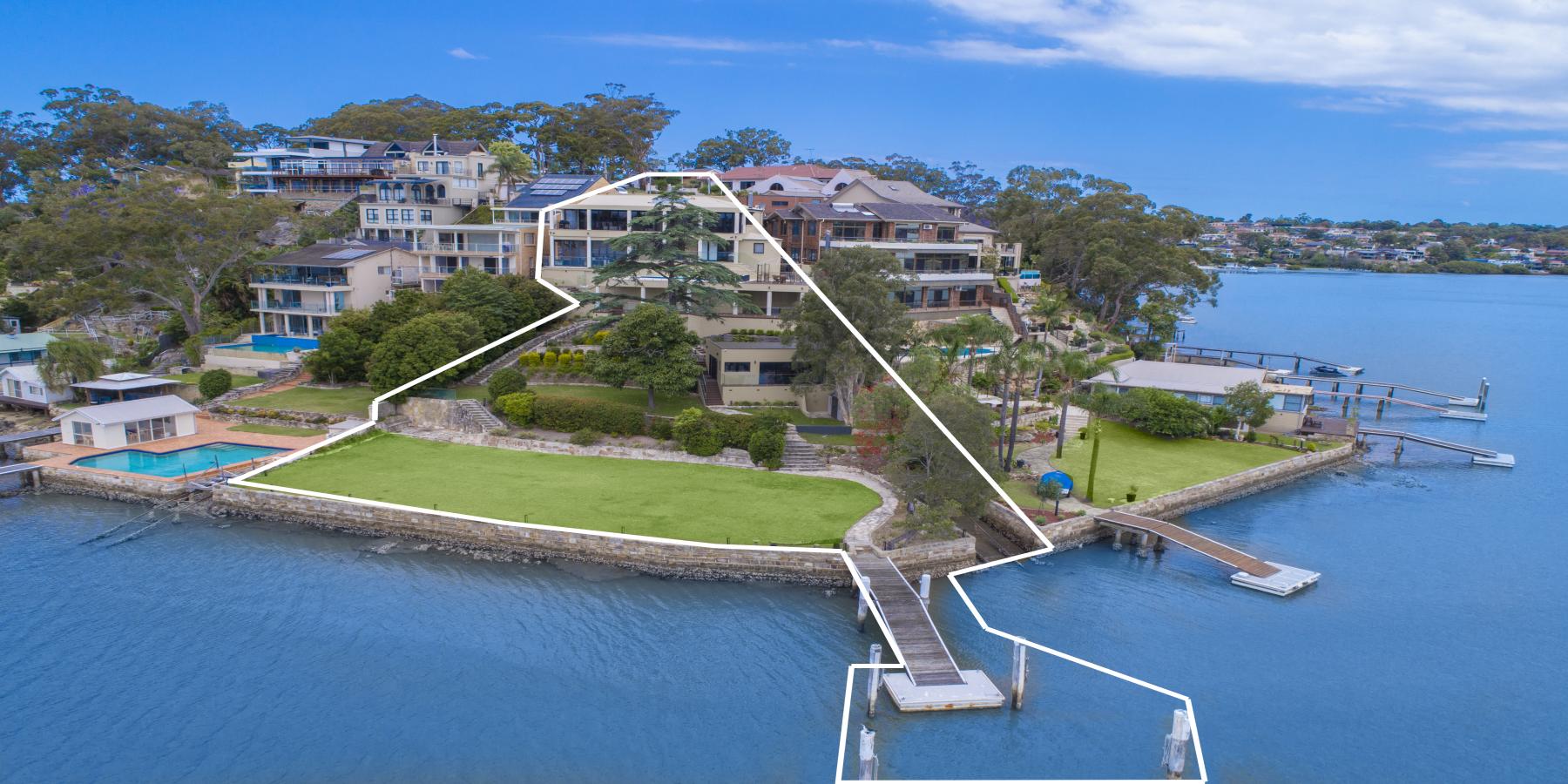 For those with a taste for antiquity, this property offers the vintage touch. Established in 1858 and spread across 2352.5 sqm, the vast estate is surrounded by nature on all fronts. The north view is covered by the Lane Cove River, offering a sublime experience of the waterfront view. The majority of the remaining estate is covered by greenery, giving the exquisite experience of living amongst nature. The vintage estate is modernized to meet all the needs of its residents. Lounge and dining area smell of grand French design. Areas are dedicated to merely sit and bask in nature, including a sunlit alfresco zone. A separate portion is provided to be used as an office or workshop. All luxurious amenities like vast parking space, swimming pools, gymnasium, and sauna are provided.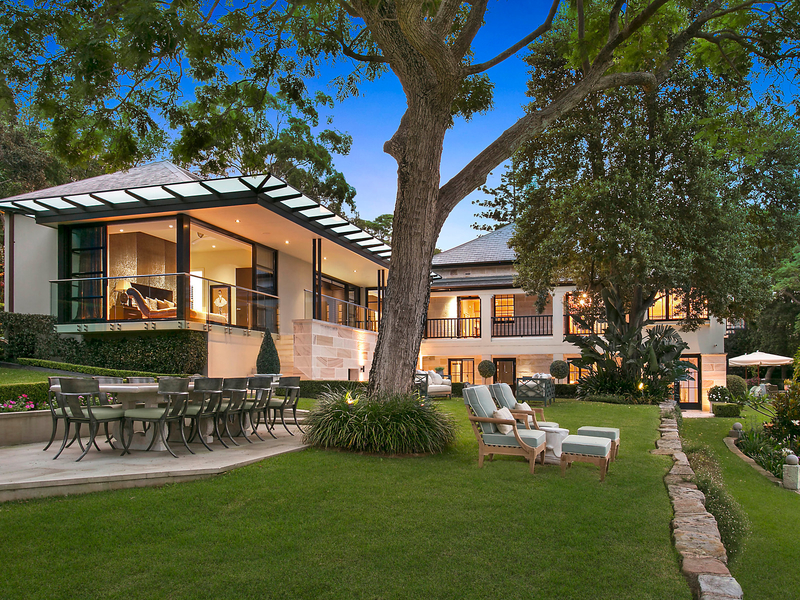 Conclusion:
These were some of the most elegant and desirable waterfront properties in all of Sydney. A glance at them would surely make one realize why waterfront homes are the paradise on the water.
Looking for a place yourself? Get in touch with our team and we can help you out.