PARTY AT THE STAR ATTRACTS CHINESE BILLIONAIRES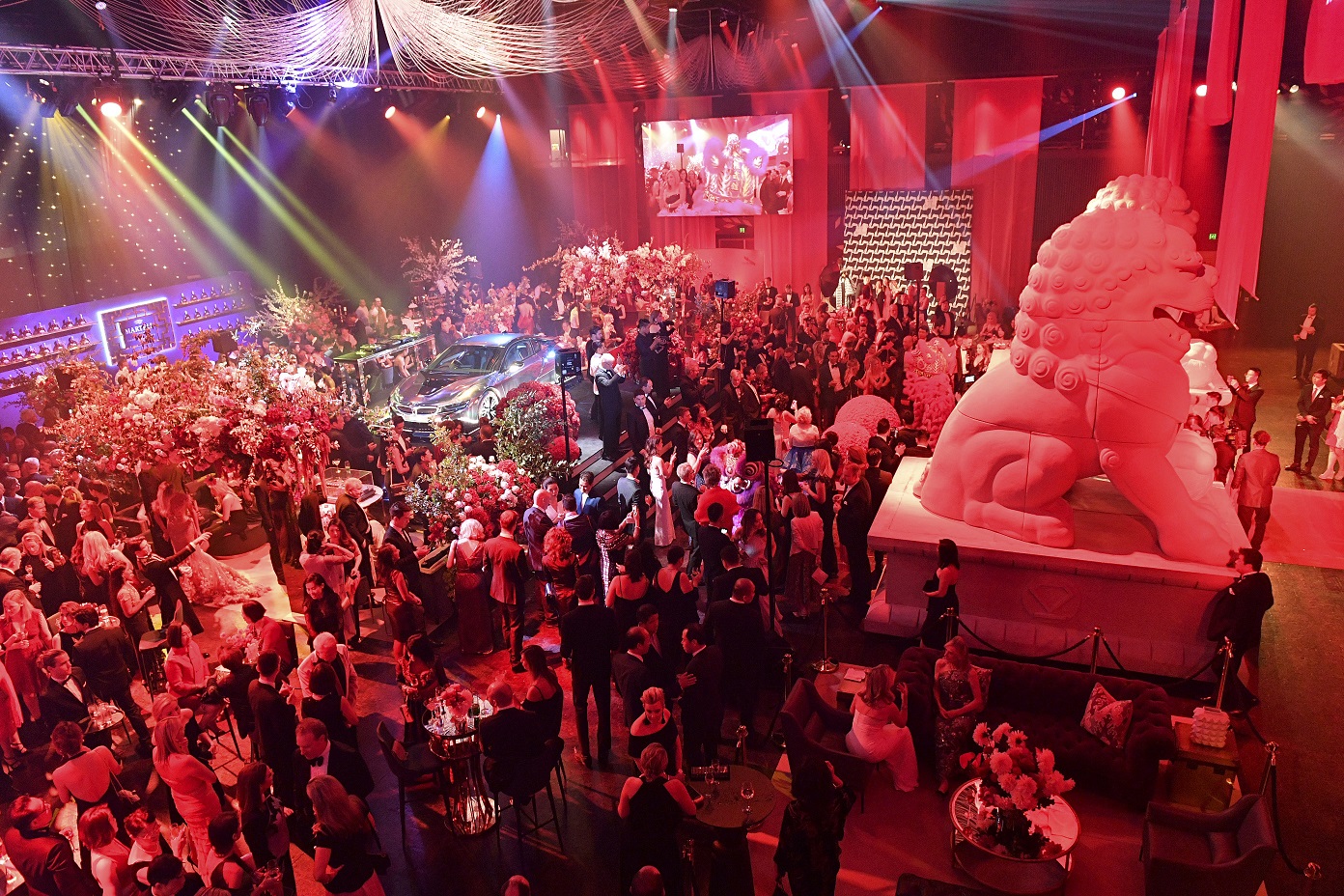 CHINESE billionaires jetted into Sydney for the glitziest, invitation-only party of the year to encourage them to buy into our booming property market.
The $500,000 party at The Star featured a laser show bouncing off a mirrored BMWi8 sports car, free flowing Martel Cognac and Mumm Champagne and Aussie icons Ian Thorpe and Natalie Bassingthwaite.
BMW Australia CEO Marc-Heinrich Werner told guests: "This event is certainly the highlight of the Australian social calendar."
Sydney-based organiser Monika Tu said: "The idea is to encourage rich Chinese to come to Australia and invest in our country to boost the economy and create jobs."
Her company Black Diamondz offers Chinese multi-millionaires a concierge service to build their new lives in Australia with tours of homes, schools, universities and business opportunities.
In just 19 days in April last year it sold over $100 million worth of Sydney property. It is a boom that has even encouraged Australia's ambassador to the US, former treasurer Joe Hockey to try and sell his Hunters Hill mansion to Chinese buyers for $8 million.
Ms Tu believes he is in the right area with Chinese buyers favouring luxury properties in his suburb as well as Bellevue Hill, Vaucluse, Mosman, Point Piper and Sydney's upper north shore.
Shaofeng Yan jetted in from Hong Kong, where he has a designer clothing factory and cosmetics empire, specially for the event. Now he plans to move here with his wife and two young children.
"I travel all over the world but Sydney is where I want to base my family," he said. "I want to expand my business in Australia and create jobs here."
He is looking to spend $3 million on an apartment in the city and another $6 million on a luxury getaway by the beach. The key attractions for him are "the weather, the beach and the schools".
Mr Yan is not alone. According to the Foreign Investment Review Board (FIRB) Chinese investors are the biggest group of foreign buyers of Australian real estate. In 2015-2016 they spent $32 billion — mostly in Sydney and Melbourne.
Foreign investors pay more stamp duty and land tax than Australians and a non-refundable application fee to the FIRB but it is not putting them off.
Chinese blogger Dr Su Yang Yang screened the party live to 12 million followers in China. "No one watches TV in China anymore, they all want to watch live streams," she said.
She is a partner in a Sydney art studio and now wants to move here and live for up to six months of the year. "I am looking to spend around $2 million for a penthouse in the eastern suburbs," she said.
The Star's CEO Mat Bekier said: "Continued growth in the affluence of the Chinese middle-class presents extraordinary opportunities for Australia, especially in tourism.
"International visitation forecasts from Tourism Australia tell us 1.3 million Chinese visitors came to these shores this year. Over the next decade the number is expected to triple to 3.9 million per annum.
"But it won't just happen without a value proposition that makes us a compelling destination," he said.
Original Article: http://online.isentialink.com/dailytelegraph.com.au/2018/02/27/488b40e2-e54a-47f7-89c8-8b46c1e4258b.html?from=groupmessage&isappinstalled=0