MONIKA TU: PROPERTY ENTREPRENEUR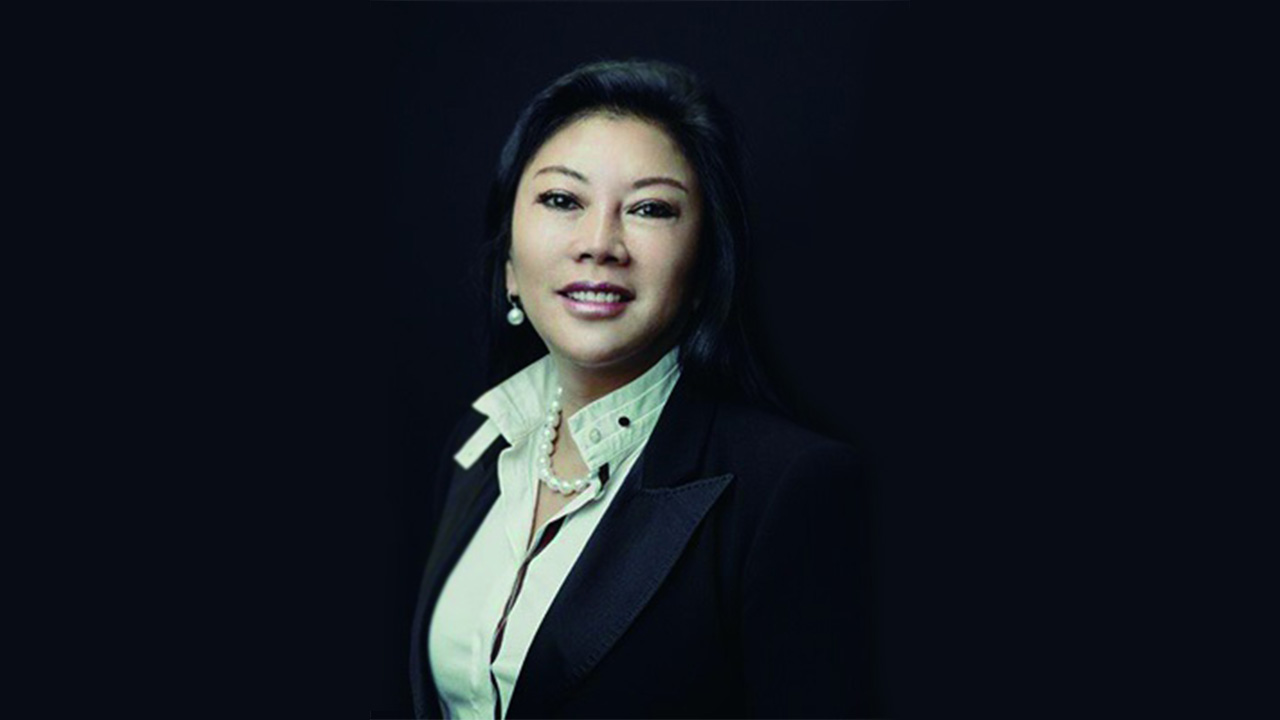 Monika Tu's career has gone from strength to strength. Since getting her start in real estate in 2009, when she used personal experience to launch Black Diamondz Property Concierge, to being named a finalist at the EY Entrepreneur of the Year Awards 2018, Monika's success shows no sign of slowing.
It's easy to see why Monika Tu has made the finalist list at the EY Entrepreneur of the Year Awards for 2018. Her career in real estate began entirely because she saw a gap in the market and took it upon herself to fill it.
"In 2009, I noticed the niche yet burgeoning market of foreign buyers, particularly UHNW Chinese buyers, looking to invest in Australian properties. As a result, I founded Black Diamondz Property Concierge as a guide to help these buyers navigate the Australian property market," said Monika.
It's more than that though, her experience as a Chinese migrant to Australia helps her tackle the boundaries between Chinese and Australian communities. Monika says that she hopes her work helps both cultures connect with each other, and helps migrants settle into the country she now calls home.
The desire to help people is what drives Monika and her business, and has brought her massive success to date. She considers being humble one of the most important characteristics of a good entrepreneur.
"A good entrepreneur must have an innovative approach to their vision and be unafraid of failure in the risks they take. An unwavering drive to chase an idea is equally as important, as it will fuel you to bring your vision, despite the doubts and negativity along the way.
"When it comes to my entrepreneurial journey, I live by the motto 'treat every opportunity as a privilege'. This helps me stay humble and focused in growing and ensuring the success of my business."
Targeting the right buyer
Monika's work deals extensively with buyers from overseas, who have recently been targeted with a series of tax changes aimed at curbing the previously seemingly unstoppable Sydney market. While she says there's no doubt the market conditions are cooling, she says the important aspect of her work is targeting the right buyer.
"Black Diamondz deals predominantly with high-end residential property. While there may be less properties on the market, people always need to sell for one reason or another."
Monika says her buyers often have Significant Investor Visas (SIV), which is a pathway that allows permanent residency for entrepreneurial and high net worth individuals. SIVs are awarded to people who make substantial, complying investments in the Australian economy. It's these visas that allow them to purchase property in Australia outside of the foreign investment crackdowns, and Monika says approximately 400 of these visas are granted every year. Targeting these types of buyers is Monika's key to surviving a cooling market or tougher borrowing conditions for buyers.
"I connect with these people on a daily basis through my WeChat platform and help them with their property needs remotely, at times before they even arrive in the country. As long as Australia remains as one of the best places to live, then wealthy people will never stop buying."
Understanding your client
"Agents who do well are the ones who really take the time and effort to understand what their clients need and go above and beyond to help them achieve that. While trust can sometimes be hard to achieve, the benefits are enormous.
"Clients, especially foreign ones, will reward their trusted agents with loyalty and ongoing support, but it is important not to take this for granted. While the trust takes time to build, it does not take long to dissolve if the client feels that the agent is being disingenuous."
Agents who are looking to target foreign buyers need to make sure they consider communication before everything else. Monika says her Chinese clients especially demand easy communication, with WeChat the most popular option. Users can be on the platform for an average of four to five hours per day, so it's essential agents go to where the buyers are.
"If your agency does not have an effective, official WeChat account they need to create one. The Chinese are highly influenced by family and friends and they stay connected and share information on WeChat, so by creating a strong and trusted profile on the platform you can gain access to many more potential clients."
Nobody understands what foreign buyers want better than the team at Black Diamondz. Education is the highest on the list, says Monika, especially because a large number of those coming to Australia are young families. They're looking for good school zones, an easy lifestyle and Australia's stable economy.
The service offered by Monika is one of personalisation, which is what makes her client base so loyal. She doesn't just show people around houses, she goes out of her way to display everything Australia has to offer. More than selling a home, Monika sells a lifestyle.
"The buyers are here in Australia for a reason. One way I have been extremely successful in growing my loyal network of Chinese clients is by showing them 'my Australia'. Agents need to establish a sense of assurance and security by introducing them into their own personal lifestyle and making the clients feel like a part of the Australian community."
Alongside that, her other top tip for working with Chinese clients is simply being active on WeChat. Monika says the platform has helped her sell some properties in just two days, to buyers who had only viewed them via the WeChat platform.
No slowing down
As you would expect, Monika and Black Diamondz don't show any signs of slowing down.
"To have come as far as a finalist in the EY Entrepreneur of the Year 2018 awards, I feel like I've already won. It feels absolutely rewarding to be recognised for my vision, achievements and hard work. To me, it's not about the competition, but the journey. My recognition in the EY EOY program has empowered me to share my entrepreneurial journey so I can hopefully, most importantly, inspire others out there."
"I've already expanded my company to three branches: Property Concierge, HR Concierge and PR & Marketing. In the future, I plan to expand the Black Diamondz Group internationally. Although we already have offices in Sydney, Hong Kong and Shenzhen, I want to continue to widen our global reach."
Original Artical: https://eliteagent.com/monika-tu-property-entrepreneur/