EXPLORING WECHAT - OUR SECRET TO CHINESE MARKETING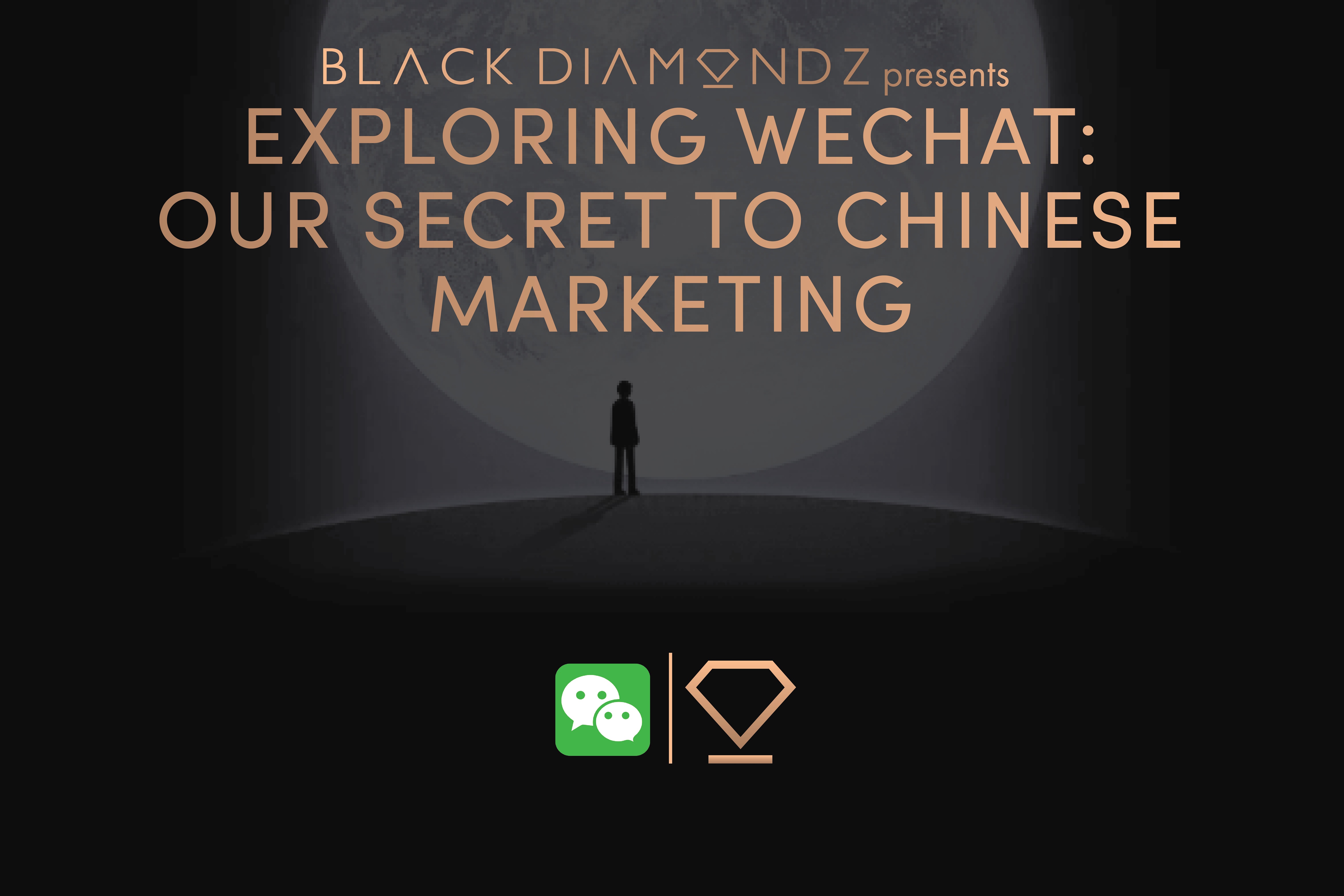 With global restrictions and a highly competitive marketplace, it is extremely complex for western businesses to successfully reach and engage with the ever-growing Chinese consumer market.
The Black Diamondz Group is dedicated to connecting the Chinese market to the Australian community through business in innovative ways. By harnessing China's leading social media platform, WeChat, Black Diamondz has been highly successful in targeting, engaging and marketing to Chinese consumers for over five years.
The WeChat platform breaks the firewall that separates China from the global market. It is a comprehensive platform that has combined the features of Facebook, Instagram, Twitter, LinkedIn, Paypal and Uber all into one, with millions of Chinese users navigating the app daily.
With a highly skilled bilingual Chinese-Australian team, Black Diamondz is excited to present the powerful potential of WeChat in revolutionising the way Australian businesses can effectively tap into their Chinese consumer base.
This workshop is your comprehensive guide to navigating WeChat. We will run through everything you need to get your business WeChat ready, from account setup to customer service and marketing.
It is also an invaluable opportunity to network with other business and industry leaders.
Key Areas Covered:
Comprehensive understanding of WeChat marketing strategy through personal & business accounts
Getting your business 'China ready' & understanding the Chinese mindset – expert advice from Monika Tu
Hands-on demonstrations and activities of WeChat features and functions