EVOKING THAT SPECIAL FEELING: HOW TO SELL A LUXURY HOME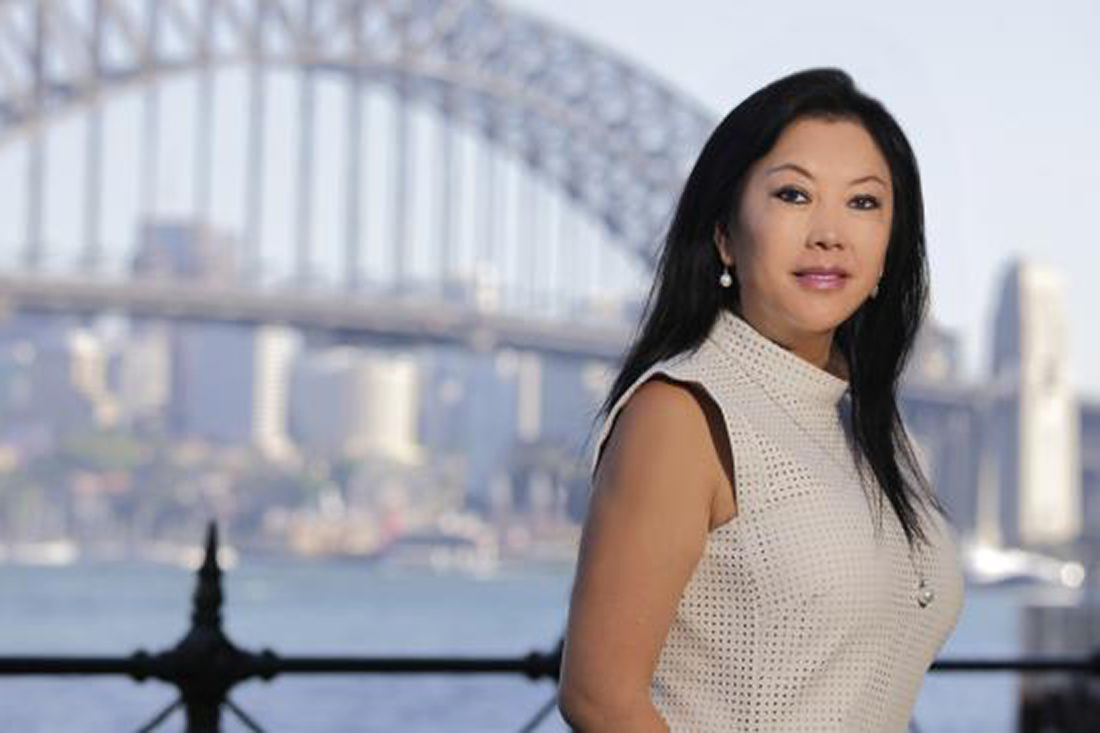 Champagne and cupcakes are served. A pianist plays a grand piano. The scent of fresh flowers wafts through the air along with baking bread.
When agents open luxury homes for inspection, every effort is made to ensure prospective buyers feel welcome and at ease in what could be their new home.
At the top end, many residences are shown privately, or at VIP nights for a select guest list, making it more important to offer an open house experience tailored to the clients.
Agents also make sure to highlight each house's best features, displaying them to their full effect.
First impressions matter.
Often buyers will make a decision within 30 seconds or a minute of viewing the property, says Monika Tu, founder and director of Black Diamondz Property Concierge in Sydney.
"When you walk in you have to feel at home," Monika tells The Weekend Australian.
"It's not an investment property, you cannot do it rationally: 'Okay, it's a great return, I'll get this much rent.' No. It's all about how people feel."
When clients arrive at Monika's open houses, the lights are on, the curtains are open, and the heater is on if it's winter.
They can smell the scented candles and fresh flowers, and hear soft music playing in the background. Catering is key for both open houses and auctions, and can include champagne, coffee, bottled water and cupcakes.
Domestic pets might be boarded so no unpleasant smells put buyers off while much of the vendor's personal items have been cleared so buyer's can imagine themselves living in the mansion.
For Monika's Chinese buyers, fortune cookies are on hand for the children, as well as lucky red envelopes. She avoids white flowers for Chinese clients, as these are commonly displayed at funerals.
Providing a bespoke experience for individual clients is key, according to Melbourne-based Ross Savas, joint managing director at Kay & Burton.
The agency hones in on its local knowledge to assist buyers with their move, highlighting each home's nearby amenities.
"If there's some fabulous retail or restaurant in that vicinity, we'll say, this is where you can go around this area," Ross says.
"In terms of schools, we help them with interviews. We're happy to introduce them to doctors, to banks, to insurance companies, whatever they really need."
He also emphasises the need to style and showcase each home individually. "All houses are different," he says. "It may be best shown in the afternoon, or the morning or at night. It all depends on the property."
One of Ross's recent sales, the five-bedroom Edwardian residence at 126 Sackville Street, Kew, included a theatre room. The home theatre system was running while prospective buyers visited, helping to highlight that individual home's features. Sources speculated that the home sold for more than $8 million.
In Adelaide, a pianist playing a baby grand piano with a special history proved a highlight at a recent open house at 10 Angus Street, Goodwood. The home has sold for $1.6m, a suburb record.
The piano was the backdrop to the vendors' engagement, explained Blake Scholz, director at Ray White Unley.
"He proposed to his girlfriend at the time with a baby grand piano and a diamond ring on the keys," Blake says.
"Normally we have music on during opens — it's a bit more ambient than an empty home. It made more sense to use the piano than a speaker."
Blake sometimes places the catering outside to draw guests to admire a property's views over Adelaide's parklands.
He notes some vendors' preferences to show their houses by appointment, but says there can be advantages in opening the house to a number of interested parties at once.
"At the end of the day to get the best price you want competition," he says. "You can't beat an open for inspection for that kind of feel."
Waterfront properties also get special treatment. Buyers are typically ferried to houses in luxury boats.
Original Article: http://www.theaustralian.com.au/business/property/evoking-that-special-feeling-how-to-sell-a-luxury-home/news-story/58c7832bed94f5a56ec87e083d06fdec