BLAKEHURST – THE ULTIMATE UNIQUE SALE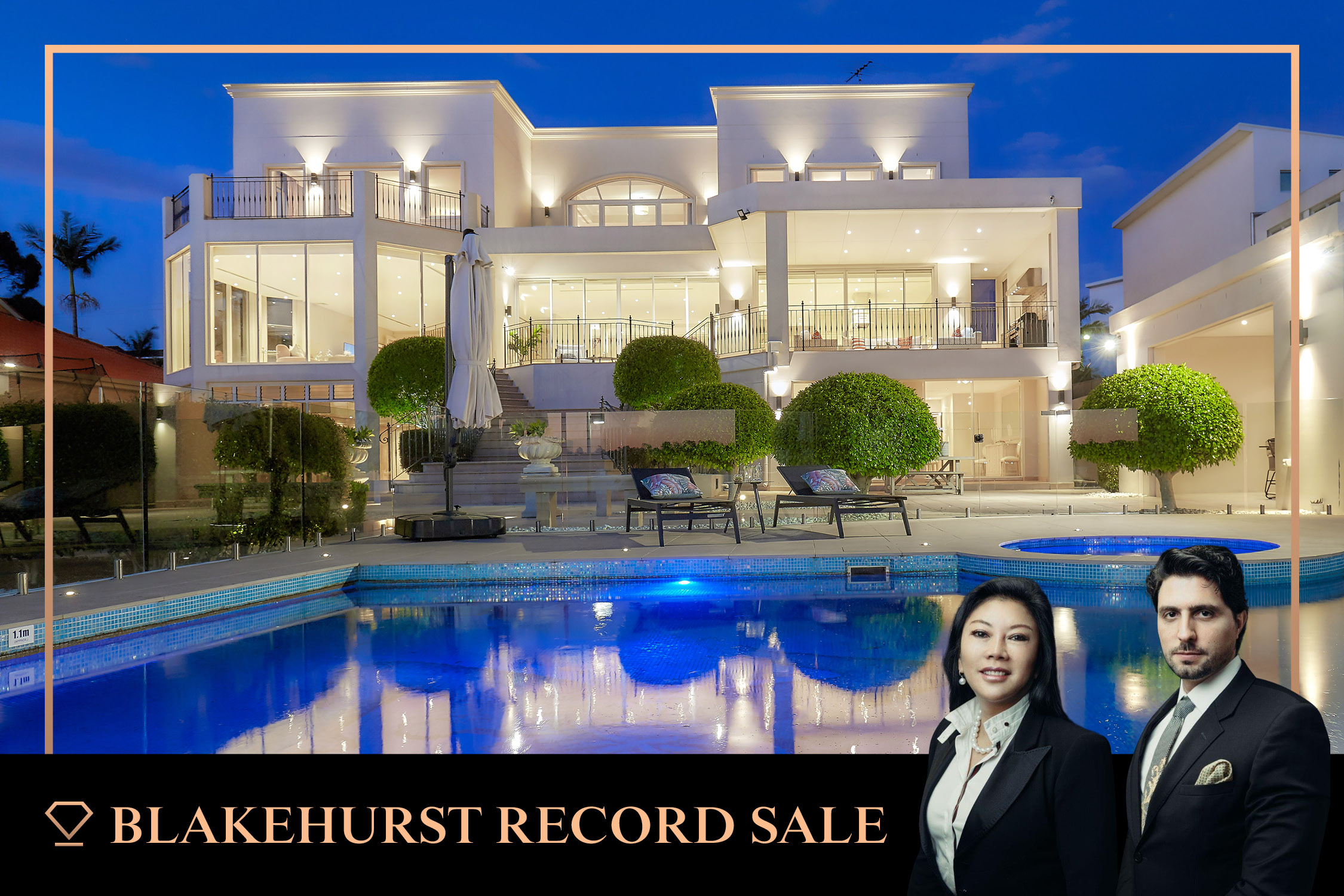 Selling luxury real estate is in my blood. There is nothing like walking into a property that radiates style, sophistication and class. Sometimes overstated and sometimes under, every single property I walk into is unique in my eyes. Yet some are more unique than others. My recent, record-breaking sale in Blakehurst, NSW was one that took all our expertise, experience and insight to sell for the price it was worth, and my vendor expected.
This exceptional property is easily Blakehurst's largest and most magnificent prestigious home. Let me paint you a picture… entirely sumptuous in scale, style and craftsmanship, this tri-level bayside mansion takes family living to breathtaking heights. The home is a wonderland of vast, free-flowing living and entertaining spaces, streaming natural light and panoramic water views across the landscaped gardens and private tennis court. It is complete with six bedrooms, eight bathrooms, indoor and outdoor pools, it's very own slipway and jetty, and secure garaging for fifteen cars. Notice that "little" cherry on top? FIFTEEN CAR GARAGE!
This home was built buy its owners, for its owners. It was their dream home, one they put their heart, soul and personal desires into. The sheer scale and exceptional quality of the home is not common in the south. Ask any Sydney sider and this is a mansion that belongs in the exclusive Eastern Suburbs and could easily be at home in Vaucluse, Point Piper or Bellevue Hill. I knew that my main obstacle was not selling this house, it was selling its location to my discerning international clientele, many of which have their hearts set on Sydney's Eastern Suburbs.
I pride myself on truly understanding my buyers. Much of the time I understand what they are looking for before they do! Of course, I get to know their needs and wants like any other agent, but also get to know their passions, what their true pleasures in life are! Many have never lived in Australia before, or have only been here a short time. I want them to know just how much it has to offer. This takes time, patience and a genuine interest in them as people. And this is how I sold Blakehurst for a record price just shy of $11 Million.
My client was an avid car enthusiast, as was my vendor, as am I! There are not many properties that will allow you to house 15 cars! While my client had been looking in the East for a little as well as some properties in the North, he really had not considered the South. While the 15-car garage was very enticing, it was not enough to seal the deal. I had to show him that Blakehurst is quite an undiscovered gem. Its own private sanctuary, a beautiful leafy suburb with magnificent water views while being only 25 minutes from the CBD. The lifestyle in the end won him over…as well as the 15-car garage!
Knowing your buyer is the real key to selling luxury real estate. An agent needs to be connected, have patience and expertise to help educate international buyers who maybe only be familiar with certain areas. But most of all they have to have gained trust. Trust from vendors and buyers in why I am where I am today and why Black Diamondz Property Concierge is the most trusted name in luxury Real Estate.