ART – SOMETHING WE CAN ALL APPRECIATE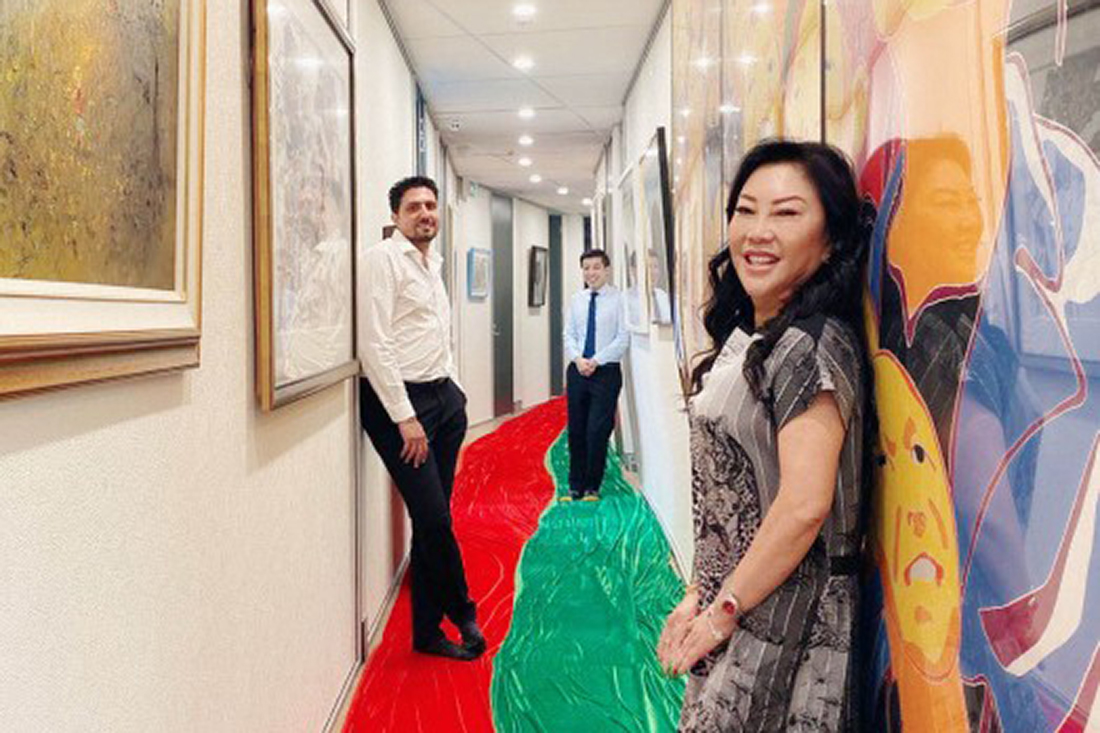 While many of us are spending much more time at home than we are used to I think this is the perfect time to talk about one of my true passions…Art.
I am an extremely Proud Honorary Ambassador for the Museum of Contemporary Art. From a very young age I have had a deep appreciation for art, and for many years I begged my parents to let me be an artist…not exactly the career they had dreamed for me! Now I have made a successful career for myself I have the great fortune of being able to pursue my love of Art.
I feel that art is a true leveller in society. People interpret art as differently as individual fingerprints, we all have our own take on it, we have our own likes and dislikes, our own personal tastes. And much of that is based on knowledge and experience. Two people standing together looking at a work of art may see it very differently. I love the way Art creates conversation, arouses passion and tells a story.
I walk into some of the more extraordinary homes in the world, and when I walk into a home one of the first thing's I notice is the art. Art gives me an insight into the owner of the home, it's a window into their soul and helps me understand them as a person.
While it may sound cliché, Art really does have the ability to make a house a home. Amongst all of the machine-made items in our homes, it's nice to have something that can effortlessly bring life back into a room. For me, a home is incomplete without the presence of art, be it an original, a print or something someone has created themselves. In my own home I use the art I have collected to showcase my identity, heritage and evoke memories. In my office I use art the same way and because I generally spend so much time in my office I have moved some of my most loved pieces from my home there.
I am often asked by my vendors my thoughts on the art around their home, and if it will help sell their house. I always say the art you choose to hang on your walls is a personal decision and it should speak to you but the art you choose for your open home should be the opposite. You want to appeal to a large audience of homebuyers who are about to shell out top dollar for your home. My rule of thumb when I'm choosing art is whether it falls under a set of criteria: Does it make me feel happy, is it easy to understand, and is it clean, minimalist and not too emotional.
As we spend more time than ever in our homes right now I urge you to look around and find joy in the art you have collected for your home, and if the art in your home is not brining you joy…it's the perfect time for some online shopping! (could mention some galleries we have affiliation with – Live In Art/Martin Browne Contemporary.